Shopping Cart
Your Cart is Empty
Thank you for your business!
You should be receiving an order confirmation from Paypal shortly.
Exit Shopping Cart
HydraFacial MD® Treatments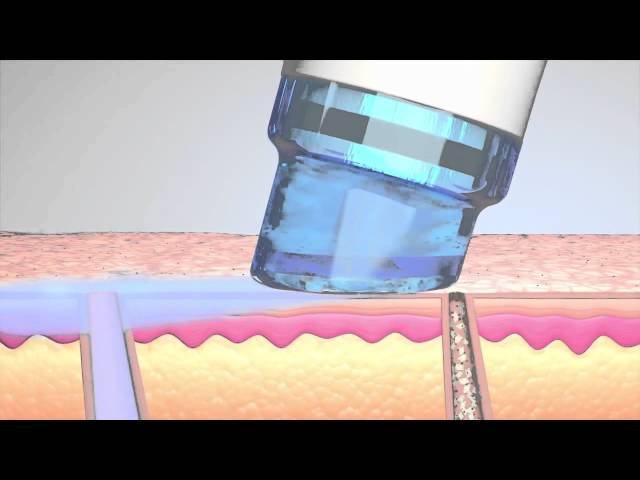 HydraFacial MD® ELITE
How it Works:
Vortex-Fusion®
The unique Vortex-Fusion® serum delivery system is what sets the HydraFacial MD® apart from other procedures. The multi-step treatment cleanses, evenly exfoliates and extracts to remove impurities and dead skin cells while at the same time replenishing vital nutrients including Antioxidants, Peptides and Hyaluronic Acid. Thanks to the devices' superior delivery system, these performing ingredients are able to more effectively help mitigate environmental damage, reduce fine lines & wrinkles, and plump & firm skin for long-term results you can see and feel instantly.
WHY HYDRAFACIAL MD®?

1-NO DOWNTIME; NO DISCOMFORT 2-CAN BE DONE IN 30 MINUTES 3-IMMEDIATE VISIBLE RESULTS
4-EFFECTIVE FOR EVERY SKIN TYPE 5-ADDRESSES SPECIFIC SKIN CONCERNS 6-THE MOST POWERFUL NON-INVASIVE TREATMENT
PURIFYING HYDRAFACIAL MD® $159.00

PURIFYING HydraFacial MD® TREATMENT $159.00
This treatment offers the perfect skin care solution for the all skin types. The Purifying HydraFacial MD® follows a 4-step treatment that deeply cleanses, exfoliates, painless extracts and hydrates the skin utilizing serums filled with antioxidants, peptides, and hyaluronic acid.
Deluxe Hydrafacial Treatments
Click Here to Add a Title
Deluxe CLARIFYING HYDRAFACIALMD® $179.00
Includes Deep Extended Extractions and Blue LED Light Therapy working to kill acne-causing bacteria.
Deluxe AGE-REFINEMENT HYDRAFACIALMD® $199.00
Includes DermaBuilder™ Serum Booster to reduce the appearance of fine lines and wrinkles while enhancing your skin's texture and firmness.
Deluxe RADIANCE HYDRAFACIALMD® $199.00
Includes Britenol® Serum Booster to minimize the appearance of dark spots, sun spots, and hyper-pigmentation.
Deluxe RESTORATIVE HYDRAFACIALMD® $249.00
Includes REGEN GF a Vortex-Booster™ Improving the appearance of your skin tone, texture, and elasticity through the use of REGEN GF, which contains a proprietary blend of next-generation growth factor: mimicking peptides that boost production of collagen and elastin, treating inflammation, accelerating skin repair and providing hydration to the skin while keeping it healthy and youthful.
NEW Deluxe INTENSIVE HYDRATION HYDRAFACIAL MD® $249.00
Dr. Nassif's booster treatment exfoliates the skin by improving cell renewal and delivers a cocktail of hyaluronic acid, glucan and betaine to hydrate the skin. Natural humectants work to increase and maintain hydration in the skin to address the sign of aging and restore a smoother, youthful appearance.
HydraFacials MD® Back Treatment $215.00
Make as good of an impression on your back as you would on your face... This treatment soothes and refines your back.
All the benefits of the CLARIFYING HydraFacial MD®'s 4-step process including lymphatic drainage and
LED light therapy, cleansing, exfoliating, extracting, and hydrating for your back.
Extended HydraFacial Body Treatment
Enhanced Add-on's
Neck and Decollete
Britenol Brightening Booster $50.

Derma Builder Booster $50.

Intensive Hydration Booster $80.
CTGF™ Growth Factor Booster $80.
Click Here to Add a Title
PERK EYE and LIP TREATMENTS
Perk treatments focus on lightly plumping lips and replenishing the eye area, using a patented roller-flex technology to
replenish skin with antioxidants. Treatment includes home use refreshing serum.
Add-on Perk Eye & Lip Treatments
Eye Treatment $69.00

Lip Treatment $59.00

Combo Eye & Lip Treatment $99.00
HydraFacial MD® Vial Boosters
Booster are beneficial for you skins well-being and helps work with your individual skin conditions.

Using HydraFacials unique Vortex-Fusion® serum delivery system to infuses the booster into the skin giving you the maximum

skins appearance with amazing ingredients to provide the best results for keeping your skin radiant and youthful.







LYMPHATIC DRAINAGE AND LED LIGHT THERAPY

Lymphatic Drainage Therapy is included with our Deluxe HydraFacial®


A Mechanical Lymphatic Drainage gives an added enhancement to your HydraFacial MD® Treatment. It starts the detoxification process that moves toxins out of the lymph nodes, boosting the immune system and increasing blood circulation.




LED Light Therapy is Included with our Deluxe HydraFacial®

LED Light Therapy is a gentle non-invasive chemical-free treatment with healing effects.

NASA and the Navy Seals have used LED light therapy for muscle regeneration and to speed up the healing of wounds. Now, this technology is used as a painless, effective anti-aging treatment. LED (light-emitting diode) light therapy combines age-defying technology to attain a clear complexion. LED is great for reducing the appearance of fine lines and wrinkles, improving uneven skin tone, reducing pores size, and brightening the skin. Not to be confused with laser, at the core of this treatment is the use of red light (regenerative and healing effects) and/or blue light (proven to improve acne). For best results, this treatment is recommended in a series of six. One per week.





Blue & Red Lights Therapy

Blue Light

Antibacterial properties purify congested skin, normalizes oil production and prevent future breakouts. Reduces the appearance of active acne and enlarged pores.

Red Light

Boosts circulation, stimulates collagen production, replenishes skin elasticity and increases hydration. Reduces the appearance of hyperpigmentation, fine lines, scarring, burns, rosacea and eczema.

0

/